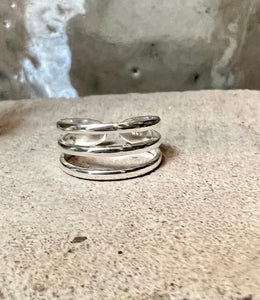 Triple Band Toe Ring | Sterling Silver
This sterling silver toe ring is three bands that are soldered at the back. Each band is about 1 mm thick. It is a delicate look and simple look. Keep your toes classic through the summer.  These toe rings are one size and can be squeezed to fit.
Wear it all summer long or for any occasion you choose.
Approximate weight 2 g
Sterling Silver