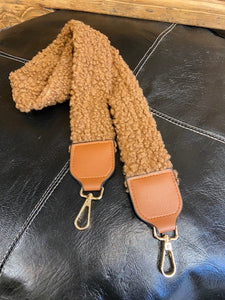 Teddy Faux Fur Detachable Bag Strap
This detachable bag strap is made from supersoft teddy faux fur fabric in a camel colour. A simple addition to add some texture to your favourite bag. Very comfortable to wear, simply attach it to your handbag using the clasps. 
This bag strap is not adjustable. 
Gold coloured metal clasps. 
Black Colour Denmark brand