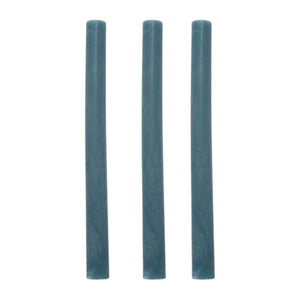 Long Rustic Dinner Candles | Petrol Blue
These beautiful wax candles will add romance and lovely lighting to your every setting. Candle light is the best for bringing a relaxing atmosphere to any room. Add these brightly coloured candles to the centre of your table, your mantelpiece or any corner of your room. With the warm weather carry them outside to create a chilled vibe too.
We stock these candles in a variety of ever changing colours. You may like to see our light grey, olive green, honey, caramel and natural ivory ones too.
Part of our new candle collection - these beautiful non-drip through coloured candles have an average burning time of 14 hours. 
22 x 250 mm