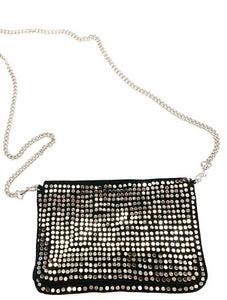 Large black studded Moroccan suede bag | Silver Studs
This gorgeous suede bag features silver studs and an adjustable matching suede strap.
These bags are all handmade especially for BE Lifestyle boutique by Nourredine - a talented artisan, at his workshop in the souk of Marrakech, Morocco.
These signature bags complete any outfit as soon as they're added.
Our absolute favourites.
Dimensions: 23cm X 16cm