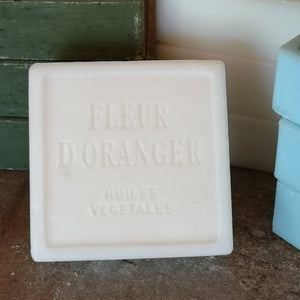 Fleur D'Oranger Savon de Marseille
Bring the scent of Morocco into your home as you use this beautiful artisan soap from Marseille in the South of France. This large block of soap brings with it the  intoxicating smell of the peace and calm of orange blossom.  It is made from pure vegetable oils and it is rich and moisturising.
Lather up and be transported to distant and exotic places. 
Size: 7.5x7.5x3cm
Weight 145g